Location

Dar es Salaam, Tanzania, United Republic of

Date Posted

March 16, 2023

Category

Management



Job Type

Full-time



Currency
TZS
Description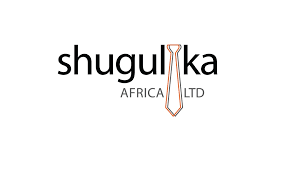 JOB DETAILS:
Job Description
Our Client a Mining Company is looking for a qualified Site Safety Manager to plan, implement, manage, and maintain comprehensive environmental safety & health programs on premises or at project site locations. He/she will provide the company within the site with guidance on health and safety and confirm project site fulfills industry, local, national and international guidelines and regulations.
Job specification;
• Ensure compliance with the OHSACT and Environmental Acts and Regulations
• Advise management on applicable legal changes and the possible impact on the company
• Implementation of SHE systems, ISO 45001, policies, procedures and standards and Behavior-based Safety programs
• Conducting and coordinating internal and external SHE management audits
• Liaise with internal, and external customers and relevant statutory bodies
• Managing incident and accident investigations
• Co-ordinate SHE Risk Assessments
• Creating SHE awareness programs
• Developing, implementing, and reviewing all emergency plans
• Manage SHE officers and EMS teams
• To prepare SHE management reports.
Requirements
• Tertiary qualifications in Occupational Health and Safety
• 6- 8 years of SHE management experience.
• ISO14001 qualifications and 45001
• In-depth knowledge of Behavior Based Safety will be an added advantage
• Strong SHE in-depth knowledge and skills are essential.
• Engineering/Mining background will be an added advantage.
• Fully computer literate
• Excellent organizing and planning skills.
Interpersonal skills.
• Assertive and Attention to detail.
• Strong judgment and problem-solving skills.
• Strong interpersonal and communication skills.