Location

Dar es Salaam, Tanzania, United Republic of

Date Posted

March 17, 2023

Category

Management



Job Type

Contract



Currency
TZS
Description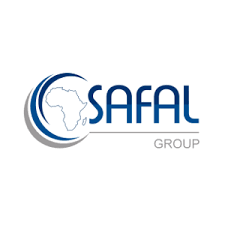 JOB DETAILS:
Main purpose of the position :
• Construction Project Manager to plan and supervise a wide range of construction projects from start to finish. He will organize and oversee construction procedures and ensure they are completed in a timely and efficient manner.
• An Construction Project Manager must be well-versed in all construction methodologies and procedures and able to coordinate a team of professionals of different disciplines to achieve the best results. The ideal candidate will have an analytical mind and great organizational skills.
• The goal will be to ensure all projects are delivered on time according to requirements and without exceeding budget.
Key responsibilities :
Strategy / Planning :
• SOPs/Processes implementation across Site Management,
• Assisting with technical clarification, discussions, directions, instructions, supervision & trouble shooting (if required) to the execution team/s at site as per the approved design & drawings Project planning & scheduling in terms of the Structural design & execution work
• Construction Management unit alignment and development
• Development of construction safety policy and safe construction practices
Project Management :
• Determine needed resources (manpower, equipment and materials) from start to finish with attention to budgetary limitations
• Plan all construction operations and schedule intermediate phases to ensure deadlines will be met
• Acquire equipment and material and monitor stocks to timely handle inadequacies
• Hire contractors and other staff and allocate responsibilities
• Supervise the work of laborers, mechanics etc. and give them guidance when needed
• Evaluate progress and prepare detailed reports
• Ensure adherence to all health and safety standards and report issues
• Budgetary responsibility :
• Construction Budgets
• Candidate Specification :
Qualifications required :
• Minimum academic qualification : A degree-level engineering qualification (B. E/ B. Tech/BSc.) in Civil/ civil/Structural engineering, building science or relevant field.
• Qualifications as an added advantage :
• A post-graduate degree in Construction management would be an added advantage.