Description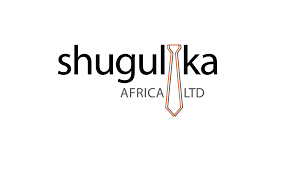 JOB DETAILS:
Job Description
Job Summary:
• Our Client, a Tourism Company, is looking for a qualified Accounting Officer who will be responsible for analyzing all financial activities, ensuring compliance with accounting and legal requirements, and preparing budgets.

Responsibilities:
• Financial Management
• Correct authorization and allocation of business expenditure.
• Demonstrate and lead with an independent mind that is capable of questioning the need/requirement for proposed business expenditure and/or to consider that the determined value is reasonable, fair and within acceptable market ranges.
• Timely and accurate recording of transactions, whether on the Panstrat system or within manual systems such that transactions are recorded on a day-to-day basis.
• Prepare supplier payment requests.
• Interpretation and analysis of management accounts.
• Assist with payroll preparation and reconciliations.
• Collation and resolution of general ledger queries.
• Resolve all queries on balance sheet reconciliations.
• Manage and update stock sheets.
• Reporting
• Meeting certain non-negotiable finance deadlines.
• Provide timely feedback on management accounts to the Regional Finance Manager.
• Driving monthly finance meetings to discuss financial performance – feedback of these meetings to be communicated to the Regional Finance Manager.
• Oversee and assist in the compiling of budgets and quarterly forecasts
• Assist lodge managers/ Director with queries.
• Assisting with year-end audit.
• Reconciling various accounts including clearing accounts and inter lodge transactions.
• Manage and supervise all reports to ensure that their duties are performed in line with output requirements expected of the Accounting Officer.
• Internal control environment & safe guarding of company assets and resources
• Maintaining stock control procedures.
• Actively assist with month-end stock takes.
• Actively monitor, formulate and updating the internal controls within the lodge and conduct documented internal audits and spot checks where necessary.
• Actively practice the principle of professional skepticism on a day-to-day basis.
• A duty to investigate and follow up any occurrence or suspected occurrences where the company has or may suffer losses.
• A duty to report immediately any known or suspected cases of internal control breaches leading to or potentially leading to the undue loss of company assets or resources if not addressed.
• Maintain a duty to ensure that company assets are properly recorded, safeguarded and cared for by those responsible for their custody.
• Take full responsibility of petty cash, mobile wallets, company bank accounts.
• Perform regular audits on safari shop systems and processes.
• Ensure that accurate documentation is kept on record.
• Training
• Assist all staff with PanStrat.
• Assisting and training the lodge staff members in accounting principles.
• Review and train Front of House systems.

Requirements
• 3 Years finance degree or relevant qualification (preference will be given to candidates with a CPA)
• 3-4 years' experience in managing accounting/finance.
• Microsoft Office Computer-literate.
• PanStrat experience preferable.
• Fluent in English (oral and written).
• Analysis and problem solving skills.
• Critical thinking – always maintain a high level of professional skepticism.
• Independent and confident to ask and/or question costs or decision.
• Attention to detail.
• Teamwork / collaboration.
• Ability to work under pressure.
• Good communication skills.
• Patience is a must.
• Result orientated and deadline driven.
• Sound Ethical standard.