Location

Dar es Salaam, Tanzania, United Republic of

Date Posted

March 17, 2023

Category

Management



Job Type

Internship



Currency
TZS
Description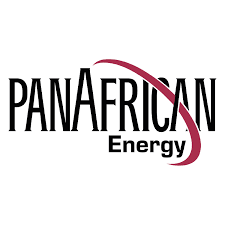 JOB DETAILS:

Are you looking for an exciting internship experience in an oil & gas company in tanzania?
PanAfrican Energy Tanzania (PAET) is a leading integrated energy company in Tanzania, operating from upstream to downstream in developing and supplying natural gas to the power, industrial and transportation sectors.
A wholly owned subsidiary of Orca Energy Group Inc, PAET has been in the Tanzanian market since 2001, where it has been operating the SongoSongo natural gas field. PAET is committed to the development and efficient use of Tanzania's natural gas resources and working with key players to help alleviate Tanzania's energy shortages and to partner in the development of the country's energy resources.
Through our highly competent local (99% Tanzanian) dedicated team we have the internal resources to provide meaningful opportunities for progression and on-the-job training to interested graduate students in our internship programme. The majority of our most senior staff members all started at entry-level positions in the Company and have, through a combination of personal drive, internal support and investments in their training and development, progressed to become highly capable staff who are the heart and soul of the Company.
After a very successful first year of providing internship programme to a group of ten (10) interns, PAET is proposing another one-year Internship programme, with fair retainer, which will give you an opportunity to obtain valuable skills and gain broad work experience in a leading Oil and Gas company. The internship opportunity will give you a first class insight to the industry and allow you to truly consider the sort of career for you. It is a chance to work with smart and motivated PAET staff, apply practically the theoretical experience you have gained, and access brilliant young Tanzanian mentors fully embedded in the industry.
If you are in your final year of your higher-level education, preferably undertaking a degree in the discipline of:
Finance
HSE/ Environmental Engineering
Petroleum Engineering
Logistics or
Human Resources
Applying Instructions
please submit your updated CV and contact details, and a Cover Letter explaining why you should be considered for the internship programme with PAET,  to:
The Human Resources Manager,
PanAfrican Energy Tanzania Limited
Oyster Plaza, 5th Floor, Haile Selassie Street
PO Box 80139
Dares Salaam
or
HR@panafricanenergy.com