Location

Dar es Salaam, Tanzania, United Republic of

Date Posted

March 1, 2023

Category

Management



Job Type

Full-time



Currency
TZS
Description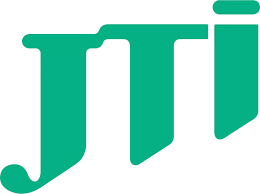 We're JTI, Japan Tobacco International and we believe in freedom. We think that the possibilities are limitless when you're free to choose. In fact, we've spent the last 20 years innovating, creating new and better products for our consumers to choose from. It's how we've grown to be present in 130 countries.
But our business isn't just business. Our business is our people. Their talent. Their potential. We believe when they're free to be themselves, grow, travel and develop, amazing things can happen for our business.
That's why our employees, from around the world, choose to be a part of JTI. It is why 83% of employees feel happy working at JTI. And why we've been awarded Global Top Employer status, nine years running.
So when you're ready to choose a career you'll love, in a company you'll love, feel free to #JoinTheIdea.
Learn more: jti.com
TAX SPECIALIST
What this position is about – Purpose:
Supervise all tax-related matters for the company and ensure tax compliance while effectively supporting the business. As a senior member of the local finance team, the incumbent will be required to interact on strategic matters and direction-making to ensure alignment is reached with RTD/Treasury/GM/CFO.
What will you do – Responsibilities:
To ensure full compliance with statutory tax legislation. That is, ensuring that tax returns and tax payments are correctly prepared and submitted to the revenue authority on time, precise taxes are paid on time, etc. to avoid penalties and other non-compliance risk exposures. This involves observing statutory tax deadlines and proper interpretation of the provisions of the laws
To monitor month-end closing schedules and clearance for all tax accounts and in all ledgers (IFRS, Statutory, and tax). Review of taxes and completion of GL tax accounts and tax stamps reconciliations on time, communicate and suggest rectification measures of any abnormally discovered to responsible staff for rectification of the abnormally
Assisting regarding tax risk management and reporting, including but not limited to support on tax provisioning, Q-tax packs, Entity Tax Compliance Reporting, uncertain tax position, and keeping the indirect tax manual and Internal controls up to date
Assisting Tax and Treasury manager in providing tax advice to the business with reference to the laws and regulations issued by the government. Keep track of industry trends and changes related to taxes
Maintaining a good relationship with TRA and handling various Tax audits as they may arise from time to time.
Whom are we looking for – Requirements:
University Bachelor's Degree in Finance, Accounting, or Business Administration with relevant Tax, Treasury, and Accounting qualifications
2-4 years)
Fluent in English and local language(s): verbal and written
Effective communication skills in English
Sound knowledge of tax laws and regulations. Excellent user of MS Office (Word, PowerPoint, and Excel) and SAP.
Business knowledge in the FMCG industry.
What are the next steps in the Recruitment process:
Thank you very much for your interest in the role. You are welcome to apply.