Description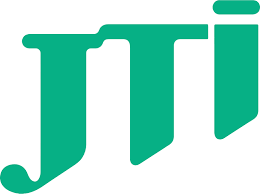 We're JTI, Japan Tobacco International and we believe in freedom. We think that the possibilities are limitless when you're free to choose. In fact, we've spent the last 20 years innovating, creating new and better products for our consumers to choose from. It's how we've grown to be present in 130 countries.
But our business isn't just business. Our business is our people. Their talent. Their potential. We believe when they're free to be themselves, grow, travel and develop, amazing things can happen for our business.
That's why our employees, from around the world, choose to be a part of JTI. It is why 87% of employees feel happy working at JTI. And why we've been awarded Global Top Employer status, eight years running.
So when you're ready to choose a career you'll love, in a company you'll love, feel free to #JoinTheIdea.
Learn more: jti.com
Procurement Specialist 
What this position is about – Purpose
This position will be responsible for category management, evaluating suppliers, products, and services, negotiating contracts, and ensuring that approved purchases are cost-efficient and of high quality.
What will you do – Responsibilities:
Responsible for local procurement, purchasing & timely delivery of materials and services in line with the requirements of the Market, Leaf, and/or factory. Ensures all effective tools are utilized for a complete procurement process and proper documentation relating to the process is filed and maintained. All tasks are done in line with the relevant policies and procedures.
Responsible to define category strategies and implement category management principles.
Resolves issues related to vendor performance in the delivery of goods and services. Supports the  Payment Team in procurement-related concerns on payments, closing documents, etc.
Regularly maintains purchasing-related analytical reports. Supports the decision-making process of their supervisor and internal customers.
Manages existing supplier base in his/her respective area. Maintain effective communication with vendors. Regularly assesses supplier performance and communicates it to internal customers and assesses vendors to constantly improve customer-buyer-vendor relationship and vendor performance.
Monitor compliance with corporate procurement policies, code of conduct, operating guidelines, local Regulations, and visibility for corporate audit as well as JSOX requirements.
Support their supervisor and category managers in ad hoc procurement activities in accordance with the sourcing plan (such as Identification of requirements, support supplier bidding, and negotiation processes, as well as agreeing on commercial conditions by utilizing his/her negotiation skills) to ensure the best combination of quality, cost and service parameters/conditions for products and services are attained.
Assumes responsibilities for additional projects, and tasks as assigned by their supervisor and shows professionalism in all aspects of work.
Whom are we looking for – Requirements:
University Bachelor Degree
3-5 years of the buying experience
1 year of relative experience in a commercial position.
Good knowledge of analysis techniques for procurement strategies.
MS Office and SAP are assets.
What are the next steps in the Recruitment process:
Thank you very much for your interest in the role. You are welcome to apply.