Description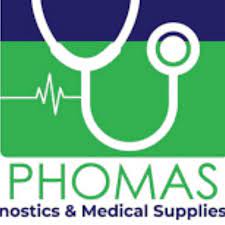 JOB DETAILS:
Duties and Responsibility.
• Answers phone calls from customers and deals with problems as they arise
• Register customer, issue quotation and follow-up on issued quotation on a frequent basis.
• Submits orders by referring to price lists and product literature.
• Takes sales information and puts it into an easily readable format.
• Follows up with customers to make sure that they are satisfied with a particular product
• Provides any necessary data or reports to the sales Manager
• Provide attention to detail, as customers may have the same problems; reports the problems as necessary
• Arranges appointments with clients and sales team
• Acknowledges customers by responding to emails, texts, and phone calls
• Updates all contact information for clients
• Deals with any customer complaints and resolves the issue as necessary
• Meets with other departments to make sure you are doing your job correctly
Job Requirements: Minimum Qualifications
• Bachelor degree in Laboratory Science and any other course relating to laboratory/medical devices activities
• in General.
• 0 - 2 years relevant experience in a similar role preferably in healthcare or medical supplies company.
• Pleasant personality with good written and verbal communication and interpersonal skills
• Proactive, take initiative and well organized
• Able to work fast and priotize.
• Mature, with an attention to detail
• Ability to multi-task and work independently as well as in a team.
• Proficient in MS Office applications (Excel, Words and Powerpoint) is a must.
Applying Instructions
Send your application to recruitment.phomasdiagnostics@gmail.com