Location

Dar es Salaam, Tanzania, United Republic of

Date Posted

March 1, 2023

Category

Management



Job Type

Full-time



Currency
TZS
Description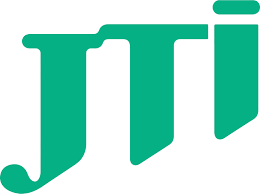 We're JTI, Japan Tobacco International and we believe in freedom. We think that the possibilities are limitless when you're free to choose. In fact, we've spent the last 20 years innovating, creating new and better products for our consumers to choose from. It's how we've grown to be present in 130 countries.
But our business isn't just business. Our business is our people. Their talent. Their potential. We believe when they're free to be themselves, grow, travel and develop, amazing things can happen for our business.
That's why our employees, from around the world, choose to be a part of JTI. It is why 83% of employees feel happy working at JTI. And why we've been awarded Global Top Employer status, nine years running.
So when you're ready to choose a career you'll love, in a company you'll love, feel free to #JoinTheIdea.
Learn more: jti.com
Branch Operator
What this position is about – Purpose
Perform various branch operations, such as Inventory control and management, shipment ordering, organizing stock, sorting, loading, unloading, and receiving goods and POSM. Ensure effective and secure collection of funds, accounting, banking, credit control, debt collection, and funds are transferred to Head Office, according to Branch Accounting Manual. Ensuring contribution to efficiency in Logistics costs, examining stocks for defects and damage, eliminating write-offs by clearly abiding by the FIFO rule, and maintaining 100% product and warehouse hygiene.
What will you do – Responsibilities:
Ensure proper custody, receipt, issuance, arrangement, and overall management of branch cigarette stocks and POSM materials and related documentation
Perform daily stock reconciliation, ensure system and physical stock match, and report any discrepancies
Advice and contribute ideas on ways to improve or optimize warehousing procedures and increase efficiency in Logistics costs
Assist FSM/FF by initiating sales orders by phone, engaging customers, gathering and documenting customers' information, and listening to customers to generate sales orders.
Ensure adequate stock within the warehouse via timely and appropriate brand mix ordering, proper inspection for damage or discrepancies, recording, and reporting.
Ensures security and safety of stocks by adhering to all safety regulations including fire.
Maintain appropriate and consistent Daily and monthly reporting for collections and stock position, good customer care and enforce overall compliance to Branch Accounting guidelines.
Check all sales invoices for accuracy and completeness and ensure are intact with related payment documents and route settlement per field force.
Ensure all sales proceeds are reconciled, verified, secured, and banked on time and supported by respective deposit slips endorsed by the bank
Follow up on compliance with payment terms and credit limits, ensuring excess amounts are collected as cash top-ups and any anomalies reported accordingly.
Ensure timely and accurate preparation and daily submission of SRTs for customs clearance in SAP and observe FIFO for assigned branches.
Whom are we looking for – Requirements:
Bachelor's degree in Business Administration or any related field
2 – 3 years experience in inventory management or related field.
What are the next steps in the Recruitment process:
Thank you very much for your interest in the role. You are welcome to apply.