Location

Kagera, Tanzania, United Republic of

Date Posted

February 18, 2022

Category

Hospitality



Job Type

Full-time



Currency
TZS
Description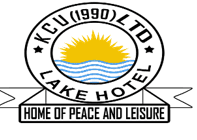 JOB ADVERTISEMENT
KCU – Lake Hotel is the among of KCU (1990) LTD hotels operating in Bukoba Municipal council in Kagera region. Our hotel offers different services such as Accommodation, Bar and Restaurant, Kitchen and Hall for ceremonies and seminars. Has the following job opportunities:-
ROOM ATTENDANT 02 POSTS
We are seeking an experienced, thorough, reliable room attendant to join the growing team at our hotel facility. Room attendants are to be part of a team tasked with tending to our facilities with great care, integrity, and attention to detail. The ideal candidate will be committed to quality and able to work independently with little supervision. This position also provides an opportunity for promotion and advancement within the company for candidates who share our commitment to personal growth and maintaining and strengthening our corporate reputation.
JOB DESCRIPTION
 Perform all necessary cleaning activities such as dusting, sweeping, trash removal, mopping, and polishing
 Adhere to procedures and ensure all rooms inspected according to department standards
 Exercise tact and discretion when dealing with guests, and guests' property
 Report any damages, shortcomings, and disturbances to supervisors
 Check and maintain stock levels
 Comply with all rules regarding health and safety of guests and coworkers REQUIREMENT AND QUALIFICATION
 Certificate in hotel management or related field whereby diploma is an added advantage.
 Fluently spoken and written in both Swahili and English Language
 Work experience as a cleaner, room attendant, or housekeeper, etc. is preferred
 Able to work independently and efficiently, while maintaining a high quality of work
 Friendly and respectful when dealing with guests and staff
 Able to prioritize jobs and manage time well
 Physically able to do work according to the hotel timetable.
 High level of propriety and concern regarding guests' privacy
 Working experience not less than 2 years in the hotel industry.
Applying Instructions
Interested and suitable candidates should submit their signed applications in hand written letters, attached with certificates, other relevant documents and three referees with current contacts and one recent passport size photograph.
A letter must be addressed to: –
Human Resource & Administrative Officer
KCU (1990) LTD
P.O.BOX 66,
BUKOBA.
All qualified candidates will be compensated basing on the agreement from both parties (employer and expected employee) during an interview.
Note: Applicants who are already applied they are not allowed to apply again.