Field Operation Officers (6)
Description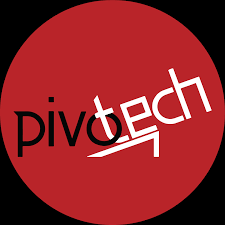 JOB DETAILS:
Job Title: Field Operation Officers
Company: Pivotech Company Limited
Department: Power & Energy
Category: Operational
Vacancies: 6
Salary: Competitive package (negotiable)
ABOUT US
PIVOTECH is an engineering services company, specializing in O&M services in Electrical, Mechanical, and !CT-related disciplines. PIVOTECH also executes Civil Works and Building contracts both for Governments & non-government institutions. The company has been in existence since 2007 and currently employs 180 permanent staff. The company is ISO compliant in ISO 9001:2015, ISO '14001:2007 and OHSAS 18001:2015 standards.
CORE JOB DESCRIPTION
Field Operations Officer is responsible for the site Preventative and corrective maintenance, Generator service and optimization at site as per agreed service level agreement. The person shall also ensure that all activities is carried out in regard to SHEQ compliance and ensure conducive working environment for him and his assistant.
KEY TASKS
• Execute site PM as per SLA
• Ensure proper use of consumables and spares
• Maintain Pivotech provided assets
• Execute site CM
• DATA integrity adherence
• Personal Development plan
• Performing all duties/task as per SHEQ
• Timely escalation of issues found during any activity on site
• Ensure expenditures are reconciled on time
• Ensure the proper service, handling and care of the company standby generator
• Ensure attendance of the GMT/Cluster meetings
• Attend performance evaluation as per Performance Evaluation Procedure
• Attend scheduled Training
• Miscellaneous tasks
EDUCATION
• A minimum of Ordinary Diploma preferably in Electrical Engineering. Registered with EWURA(MUST) and ERB (will be an added advantage)
EXPERIENCE
At least Four (4) years of related experience.
SKILLS & ABILITIES
• Good analytical and problem-solving skills
• Ability to guide others
• Proactive, Innovative, Attention to detail
• Self-reliance in Site maintenance and other assigned tasks
• Ability to learn quickly
• Ability to work under pressure
• Valid Driver's license(optional)
• Familiar with proper installation procedures for power infrastructure and reticulation at BTS sites.
• Computer literate and familiar with MS word, Power Point, Excel.
Applying Instructions
1. Subject of your email must read "Application for Field Operation Officer';
2. Attach your CV and copies of your certificates to recruitment@pivotechgroup.co.tz 
All applications received after the deadline will not be considered. If you do not hear from us after 14 days since you sent your application m eans your application was not successful.