Administration Officer (3)
Description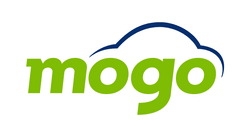 Description
COMPANY DESCRIPTION
Mugo Finance is a privately-owned finance institution dedicated to delivering benefits of financial services tailored to individuals, groups, and SMEs that find it challenging to access services from mainstream banks. Our investment goes beyond providing capital but creating innovative solutions tailored towards the financial needs of growing private equity. We opened doors in May 2012 and have since then expanded to 4 branches with our headquarters in DSM.
JOB SUMMARY:
The Administration Assistant will work within the Human Resource department and will be committed to providing reliable support to all administrative functions of the institution in order to ensure the efficient operation of the office. He/ She is the focal point for daily administrative office tasks and the link between Administration and staff. The staff must be familiar with administrative practices and procedures, should possess an ability to effectively communicate, and ensure that all are performed in high quality and time-sensitive manner and a high degree of confidentiality.
DUTIES AND RESPONSIBILITIES:
ADMINISTRATIVE ROLES
Ensuring that the administrative and secretarial functions of EFL are run smoothly.
Work together with HR to coordinate staff meetings in all branches and ensure that minutes are taken, filed and are distributed along with any other relevant materials.
Taking care of all administrative details, coordinating the flow of work and ensuring that all deadlines are met (plans, budgets and reports). This will also include consistently enforcing the organization's administrative policies designed to create a smooth flow of activities and a conducive working environment in the company.
Maintain diary system using shared electronic diary on Microsoft Outlook on all schedules of the company & MD
To provide secretarial and administrative support to the Managing Director and Head Office.
Establishing and maintaining computerized databases of the institution's contacts, service providers and other relevant information as required.
General administration/clerical support including photocopying, mail-outs, stationery and equipment supplies and filing.
Establishing and maintaining filing systems as appropriate in agreement with Departmental Heads.
Maintaining the overall standard of Head Office and branches office space including liaising with cleaning services and other service providers that are occasionally required to do some work in branches.
To maintain and monitors staff mileage records using Microsoft excel/ any other appropriate records.
Ensure regular orderliness and tidiness of all the offices
Report any damages or facility maintenance needs of the office areas promptly on a daily basis and ensure that repairs and maintenance is done timely.
Ensuring proper storage of all cleaning materials and stationery and timely requests for the need of items
Ensuring that all staff meals are well prepared and served promptly on a daily basis.
Offer Marketing and branding Support to Branches.
Attend walk-in clients and client calls and offer them support.