Description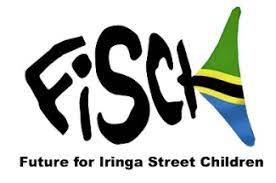 Overall Tasks:
To implement the vision of FISCH, which is to witness the love of Jesus to the most vulnerable children of Iringa, by striving to meet their needs, that they may experience life in all its goodness.
To attend to the needs that the children may have, this includes physical, social, and spiritual needs.
• Physical needs include food, clothing, health, and safe shelter.
• Social needs include the need to belong, to be loved, to be supported and the need to gain an education.
• Spiritual needs include supporting and encouraging the children to know the Lord Jesus Christ.
Specific Tasks & Duties:
To attend to parents, children and other visitors who come to the Fisch Office.
To write down each visitor's details and concerns in the provided forms.
To do counselling work on Saturdays for children and youth and to be a source of encouragement and hope.
To ensure that the general cleanliness of the office area is maintained and that all the amenities are up to standard.
To work as a procurement officer, together with the cashier, for purchasing children's requirements such as books, pens, clothes, shoes, food packages, etc.
To do storekeeping and distribution of food parcels. Distribution will be done in collaboration with other Fisch team members.
To ensure that distribution of foods is done on one day only and all the beneficiaries take a group photo.
To make sure that effective communication is made to food parcel beneficiaries and to ensure that they are all aware of the food parcel distribution date.
To ensure that the food distribution process is followed.
To do all the necessary follow-ups with the beneficiaries of Fisch to be able to update the files of different Fisch children and to mark children who may need more support/encouragement.
To provide, within the follow-up form, an indication of each individual child's category and to document all necessary information about the children.

To maintain an astute level of professionalism through interactions with fellow team members and through correspondence communications.

To perform other duties as directed by the FISCH Tanzania Director.