Head Of Finance and Accounts
Description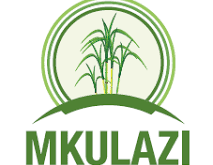 Mkulazi Holding Co. Ltd (MHCL) is a company owned by the National Social Security Fund (NSSF) and Prisons Corporation Sole (PCS). The Company was established on 6th September 2016. The main objective of the company is to undertake production of sugar in Tanzania. To start with, MHCL plans to develop two sugar estates in Morogoro region of which one will be located at Mkulazi area, Morogoro District (Mkulazi Estate) and the other in Mbigiri, Dakawa in Kilosa District (Mbigiri Estate).
The company wishes to invite competent, qualified, experienced and dedicated Tanzanians to fill in the following vacancy positions currently available in the Company. WOMEN ARE HIGHLY ENCOURAGED TO APPLY FOR THESE POSITIONS as follows:
HEAD OF FINANCE AND ACCOUNTS:
The purpose of the position is to oversee effective, efficient and economic management of financial resources and commercial services for sustainable operations. He/She shall be reporting to Chief Executive Officer and shall be supervising all staff under Finance and Accounts Department.
Key Roles & Responsibilities:
Formulate financial policies, procedures and systems that ensures effective control and accountability of finances;
To plan, coordinate, implement and control financial resources and accounting systems;
To ensure effective management of company's financial resources for maximum gains and returns;
To enforce adherence to financial and accounting systems standards and regulations;
To ensure preparation of company's statutory financial reports for circulation to auditors and other stakeholders;
To plan, organize and coordinate cash flow projections and analysis;
To ensure timely closing of books of accounts;
Facilitating preparation and implementation of Corporate Strategy, budgeting, monitoring and evaluation of the implementation of the company plans, programs, projects and general operations;
Advise the Management on matters related to Planning and Strategy Development;
Coordinate the formulation and preparation of Strategic and Annual Business Plan;
Provide technical support for institutionalization of Strategic Planning and Budgeting matters; and
Perfoming any other lawful related functions.
Academic Qualifications and Experience:
Holder of Master Degree in Finance, Accounting, Commerce or Business Administration majoring in Finance or Accounting or equivalent qualifications from recognized institutions with CPA (T), ACCA, ACA, CIMA and registered by NBAA as Certified Public Accountant. Must have working experience of ten (10) years in related field, of which four (4) years must be in the Managerial position.
Salary Scale: E 2.
General condition:
All applicants should have accomplished Secondary School Education and possess an Ordinary Certificate or an Advanced Certificate of Secondary Education or its equivalent and should not be above 45 years of age.
Applying Instructions
Candidates meeting the requisite qualifications should submit their written applications and detailed CV to the address below WITH THE POSITION APPLIED WRITTEN ON THE TOP OF THE ENVELOPE, describing how they see themselves qualifying for the applied position. They should also send copies of Academic Certificates, three referees, daytime telephone numbers and e-mail address. Only shortlisted candidates will be contacted.
CHIEF EXECUTIVE OFFICER,
MKULAZI HOLDING COMPANY LIMITED,
P.0 BOX 1079,
MOROGORO.