Accounting TGS Assistants (3)
Description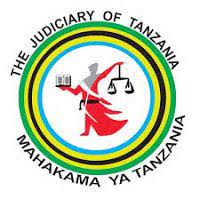 JOB DETAILS:
The Judicial Service Commission is a body created in accordance with paragraph 112 (1) of the Constitution of the United Republic of Tanzania of 1977. In addition, the Judicial Service Act No. 4/2011 gives the Judicial Service Commission the responsibility to recruit staff of various cadres of the Judiciary as well as its other responsibilities.
Accordingly, the Judicial Service Commission announces Tanzanians with the qualifications outlined below for each vacancy and who are willing to work in the Tanzanian Courts in various Regions to submit their applications.
Accounting TGS Assistant. B - (Position 3)
Qualifications for Entry: Employed with a Diploma in Accounting Certificate from a Government-recognized College or an ATEC Level I Certificate issued by the NBAA or other equivalent qualifications recognized by the NBAA
Tasks to do:
• Writing and maintaining registers' relating to accounting activities;
• Maintaining inventory records; Sending accounting letters / documents to the Bank; To perform such other functions as may be assigned to him by his supervisor.
The deadline to receive applications is 10/12/2021 at 9:30 PM.
Application letters should be handwritten by the applicant and attached: -
• Shadows of all certificates of education and training.
• Summary of applicant information (CV).
• Shadow of birth certificate. - Two (Passport size) photos recently taken that names are written on the back.
In addition, it is emphasized that:
• Applicants to be Citizens of Tanzania.
• Applicants must be at least 18 years old and not older 44 and he has never been convicted of any criminal offense or imprisonment
• All applications should be approved by the Administrative Secretary of the district in which he resides applicant.
• Copies of applicants' certificates to be certified by Attorney
• Applicants in the Public Service must approve applications them to their current employers.
• Applicants who have resigned from the Public Service should report that they resigned from the Government and the reason for doing so.
• Applicants who will be interviewed and hired will be staff of the Court of Tanzania and be ready to be appointed at any station with open space.
• Applicants who have studied abroad have their certificates verified by TCU / NACTE failing to comply with this request will not be addressed.
• Applicants who have undergone computer training should attach certificates of such training.
• Applicants who have been dismissed / dismissed in Public Service should not pray.
• Applicants who do not have the qualifications mentioned and who will not comply the conditions mentioned above their application will not be processed.
• Applicants who will provide false information eg age they, their education or the places they once worked and it was discovered that even if they were already employed they would be fired including severe legal action.
Applying Instructions
All applications should be mailed to the Secretary,
Tanzania Judicial Service Commission, S.L.P. 8391,
DAR ES SALAAM.
Issued by;
Secretary, Judicial Service Commission, S.L.P 8391, DAR ES SALAAM,