Description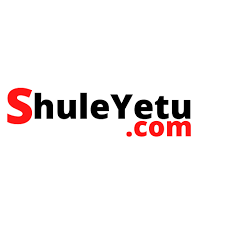 Description
Shuleyetu.com is an e-learning and online school management software system that offers convenience, efficiency and productivity solution to teachers, parents and school administrators in elevating students' success for a better future. We work with learning institutions to help them monitor, track and simplify their daily operations through technology.
We are seeking a qualified full time and 3 month probation sales manager to help keep our revenue engine running through their own skill and the leadership of a team of driven sales representatives. Our ideal sales manager has in-depth knowledge of and experience and passion with the sales process, excelling at lead generation, relationship building, and closing deals. We're seeking a quick learner with strong negotiating skills, and someone with a track record of success who can inspire the same in others. The role demands a leader with a sharp mind and the ability to coach, advice, motivate, or replace sales representatives to create and maintain a high-performance sales force.
This is our first hire in the sales team and in the beginning you will need to be comfortable getting involved in sales and marketing field operations. As the team grows, we would love to see you grow your team and eventually grow into a Head of sales department.
We're now looking to add to our team and are hiring talented and motivated individuals who want to impact the world through technology.
Key roles of sales manager
• Represent our company, with a comprehensive understanding of our offerings.
• Pitch our solution, Generate leads, build and nurture client relationships.
• Recruit salespeople, set objectives, train and coach, and monitor performance ensuring assigned tasks and responsibilities are fulfilled.
• Research consumer needs and identify how our solutions meet them.
• Hire, train, motivate, and advise a team of sales representatives.
• Achieve company objectives through effective planning, setting sales goals, analyzing performance data, and projecting future performance.
• Continuously develop personal leadership, hiring, and training skills while ensuring the team is using effective sales tactics to meet revenue objectives.
• Oversee the sales team to ensure company quotas and standards are met by holding daily check-ins with team to set objectives for the day and monitor progress regularly.
• Attending workshops and refresher courses in sales and marketing.