Description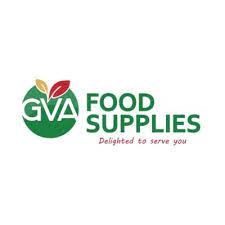 Description
GVA Food supplies Limited is a private small enterprise company incorporated under the company Act 2002, working to add value in packing and distribution of raw food. Currently looking for a self-driven and aggressive Area Operations Incharge (AOI) who is solely expected to Monitor team's performance and motivate them to reach their targets as well as maintaining and/or increasing sales of company's products.
Job Title: Area Operations Incharge
Employment type: Full time
Working place: Kahama, Tanzania
Job Duties and responsibilities:
● Overseeing and supervising onsite casual workers
● Ensure periodic sales targets are met
● Provide customer support/After sales support
● Working closely with local paddy/rice suppliers for best sales offers.
● Identify potential clients with supervisor's guidance and add to new business opportunities and ventures.
● Ensure that the needs of existing buyers are fully met and respond to their queries.
● Collect and build on feedback from buyers as well as inputs from market research
● Generate periodic reports; thus, weekly , monthly, quarterly, semiannually and annually
● Oversee and approve all site operations from product assembly, sorting, grading, packing, storage and dispatch.
● Keep abreast on company's products, its competitors, market challenges, opportunities, threats and brainstorm with supervisor to develop innovative ideas and solutions
● Handle and keep accurate records of customers database
● Perform and handle all marketing related tasks
● Perform any other duty as required by Managing Director
Knowledge, Skills and Abilities
● Ability to analyze and plan strategically
● Strong communication and listening skills
● Collaboration and motivation skills
● Ability to work under pressure
● Good peoples skills
● Innovative and forward thinking skills
● Team working ability
● Skilled at using MS Word, Excel, PowerPoint and outlook
● Leadership and Supervisory skills
● Strong attention to details
Education and experience.
● Advanced Diploma/Diploma in Marketing or Business Administration with minimum of 2 years' experience.