Zonal Sales Representatives (4)
Location

Dar es Salaam, Tanzania, United Republic of

Date Posted

January 14, 2022

Category

Sales and Marketing



Job Type

Full-time



Currency
TZS
Description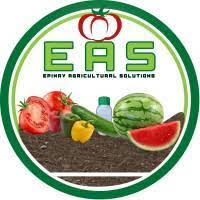 Description
Epinav Agricultural Solutions is an agricultural company based in Arusha, Tanzania. The company is currently looking for dynamic and result-oriented individuals to fill the following position;
Job Title: Sales representatives (4)
Reports to: Head of Sales
Department: Marketing and Sales
Job Location: Northern Zone, Lake Zone, Southern Highlands and
Dar es Salaam &Coastal Regions.
WHO WE ARE LOOKING FOR?
• An energetic, trustworthy and flexible experienced agricultural inputs Sales persons with minimum of 2 years' prior experience.
• An ideal candidate should have a long-term perspective and eagerness to grow with a fast-growing innovative company.
• Ability to work in different situation with an entrepreneurial and result focusing mindset, with ability to work under minimum supervision.
• Able to confidently pitch and talk with Clients of all levels.
• Physically fit to work under field related conditions including traveling to different parts of the country.
• A person with Diploma/ Bachelor Degree in General Agriculture/ Agronomy/ Horticulture or related field from recognized University.
MAIN DUTIES AND RESPONSIBILITIES:
Product Development, Market and Sales
• Conduct product introduction activities such as pitching to new customers, set up and follow up on product demonstrations, conduct FFDs, trainings etc.
• With the assistance from the HQ do proper marketing activities to promote both the company and products brands.
• Identify proper sales channels and potential sales areas in the region.
Partnerships
• Identify and coordinate ground partners in different places and ensure EPINAV resources are well leveraged with that of other ground partners for bigger/tangible results and impact.
• Promotes knowledge sharing at Regional or Zonal meetings and conferences and influences partners and stakeholders on EPINAV innovative technologies.
Reporting and Market Intelligence
• Ensure timely monthly planning and reporting.
• Give updates on the market dynamics and advise the company on proper reactions to maximize the growth and sale potential.
• Any other duty as assigned by the MD and the Head of Sales.