Social Media Account Manager Volunteer
Description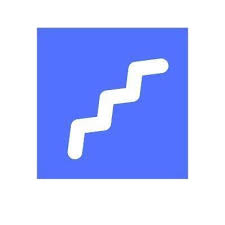 About the job
About the Company
Go To Hear is a new ethical music streaming platform trying to change the music world for artists. We want artists to:
enjoy our platform knowing that everything we do is 100% transparent and 100% fair
have more ways to earn and receive the true profits of their music sales & streaming
be paid for their hard work, not give their music away
enjoy protection and security for the music they create
utilise the power of our platform that incentivises crowd marketing and promotion
have tools to build & manage better fan relationships
receive help without a platform taking advantage of them
be free to focus on making music
get involved with the future of music now
About the Opportunity
1. Acquired Work Experience
The Social media (Twitter/FB) manager Volunteer Opportunity with Go To Hear is a great chance to gain experience in developing social media strategies, producing good content, analysing usage data, facilitating customer service and managing projects and campaigns. Gain knowledge of the music industry, although an interest in the music industry or music and music making in general would be a huge asset.
2. Responsibilities
Responsibilities include:
Help develop creative and engaging social media strategies
Help manage the day-to-day handling of all social media channels such as LinkedIn, Facebook, Twitter, Tiktok and YouTube, adapting content to suit different channels
Help create engaging multimedia content across multiple platforms
Form key relationships with influencers across the social media platforms
Undertake audience research
Manage and facilitate social media communities by responding to social media posts and developing discussions
Monitor, track, analyse and report on performance on social media platforms using tools such as Google Analytics and Facebook insights
Research and evaluate the latest trends and techniques in order to find new and better ways of engaging with our target audience
Recommend improvements to increase performance
Set targets to increase brand awareness and increase customer engagement
Keep up-to-date all social media channels and improve our overall performance and reach
3. Acquired Skills
Potential skills you might develop through this opportunity include:
the use of a range of social media platforms, particularly in relation to advertising/branding and customers.
copywriting and editing skills.
creative skills for contributing new and innovative ideas.
organisational skills, with the capacity to prioritise and work across multiple projects.
communication and people skills.
team working, collaboration and networking skills
project and campaign management skills
Knowledge of the music industry
4. Endorsements
Provide a Linkedin testimonial.
Allow you to add Company to your Linkedin Profile.
Write Linkedin Post thanking you for your contribution.
Share the same on Twitter.
Give you free access to the platform.
Add your bio to our team page.
5. Disclaimer
Please note, this is a voluntary position, there is no direct financial compensation, promise of future paid work or any taxable benefit in kind.