Description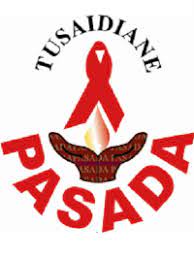 JOB DETAILS:
About Us
PASADA is a faith based organization operating under the Catholic Archdiocese of Dar es salaam. PASADA strives to reach the poorest of the poor living with HIV/AIDS and provide them with compassionate care, treatment and support services. Although sponsored by the Catholic Church, the services offered by PASADA are available to all individuals without discrimination of any sort.
PASADA ACHIEVE PROGRAM
PASADA will implement as a Sub grantee to PACT-Tanzania the Adolescents and Children HIV Incidence Reduction, Empowerment, and Virus Elimination (ACHIEVE) program in eight Councils namely;
1) Temeke Municipal Council,
2) Kigamboni Municipal Council,
3) Kinondoni Municipal Council,
4) Ubungo Municipal Council,
5) Ilala Municipal Council,
6) Kibaha Town Council,
7) Mkuranga Town Council and Chalinze Town Council.
PASADA for effective implementation has organized ACHIEVE project management into three Teams (Team A. Ubungo MC, Kibaha TC and Chalinze TC. Team B. Ilala MC and Kinondoni MD. Team C. Temeke MC, Kigamboni MC and Mkuranga TC
ACHIEVE is a five-year global effort to reach and sustain HIV epidemic control among pregnant and breastfeeding women, adolescents, infants, and children. The project is funded by the U.S. Agency for International Development (USAID) and implemented by a Pact led consortium of top global HIV/AIDS partners, including Jhpiego, Palladium, No Means No Worldwide, and WI-HER. The ACHIEVE consortium works with USAID Missions, national governments, and existing response partners to identify gaps in HIV prevention and treatment programming among target populations.
In order to maintain high quality level services and to meet our clients' and donor's expectations, we wish to invite applications from suitably qualified candidates to fill the following positions:
POSITION: PROJECT ACCOUNTANT (2 posts)
Job Title: Project Accountant
Reports to: PASADA Senior Project Accountant and Zonal Project Manager
Line Manage: Accounts Assistant
Locations: Chang'ombe Dar Es Salaam
Roles and Responsibilities
• To assist the project manager in coordinating and supervising all the financial functions of the program and the project. This shall include the timely preparation and submission of all program financial and accounting reports and documents including cash books, payment vouchers, bank reconciliation statements, budget compliance reports and any other financial reports that may be required by PASADA-ACHIEVE project and to submit such reports to PASADA Senior Project Accountant in compliance with the reporting requirements of the PASADA-ACHIEVE project
• To liaise with the Senior Project Accountant whenever required on transactions for review and subsequently posting to the system.
• To receive Requisition (Request) forms from Administrative Assistant/ Cashier/Project Procurement Officer for review and checking the accuracy and other compliance matters before tracking with budgets.
• To batch the transactions for payment through mobile payment platforms.
• To collaborate with Program staff to prepare cash projections monthly.
• To work with Accounts Assistant/Cashier on Cost Share filling and documentation.
• To advise the Senior Project Accountant on the formulation, review and implementation of policies that enhance the financial viability, effective cost management and optimized resource mobilization and utilization.
• To work closely with Cashier/ Accounts Assistant in handling retirements.
• To provide sufficient information to the Senior Project Accountant on retirements trends on weekly basis.
• To implement the existing internal financial controls of the organization and the project and to advise the Senior Project Accountant if additional controls are required
• To be proactive in the development and implementation of sound accounting and financial management systems and procedures for the organization for the organization based on standard accounting principles
• To coordinate all Councils Team finances and the preparation, implementation and control of the annual and any supplementary budgets of the Councils Team.
• To review purchase orders prepared by the project staff and to facilitate procurement of office supplies, equipments, furniture and services
• To ensure compliance with the procurement policies and guidelines of the organization and the PASADA- ACHIEVE project requirements
• To maintain an up to date register of the assets and stores of the organization and to ensure proper accountability of the same including proper use and custody of the properties of the organization such as consumable office items and fuel to motor vehicles
• To ensure that the recommendations made or issues raised by the internal and external auditors are implemented or addressed without delay
• To cooperate with external auditors to ensure that within three months of the end of each financial year, draft accounts of the preceding financial year are submitted for audit
Required Qualification:
• Degree OR Advanced Diploma holder in accountancy
• Work experience in Donor funded Projects work for at least 3 years
• Experience in Various Accounting software packages for both International and local finance requirement including SERENIC Navigator, etc
Applying Instructions
All applications letters should indicate the position and Councils Team of interest on the envelope, attached with detailed curriculum vitae, photocopies of certificates, testimonials, transcripts and names of two referees and day time telephone number for confidential contact, interested candidates are encouraged to physically bring their applications at Temeke Chang'ombe opposite Police Chang'ombe within Catholic Church Compound. Only shortlisted applicants will be contacted.
The contact address is;
The PASADA Executive Director
PASADA P. O. Box 70225
DAR ES SALAAM, Tanzania.
NON DISCRIMINATION NOTE:
PASADA advocates and upholds the principle of equal opportunity for all and does not discriminate in its short listing, selection or employment practices that are based on racial, creed, sexual orientation, religious basis, sex, nationality, political affiliation, gender bases, marital status, inability or disability, or any other form which does not constitute merits.