Monitoring and Evaluation (M&E) Officer
Description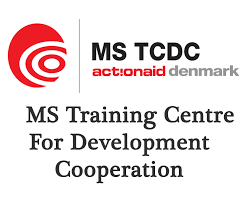 JOB DETAILS:

Purpose of the role:
The Monitoring and Evaluation (M&E) Officer at sub- recipient Organization monitoring and evaluating implementation of TCDC's projects strategies and serve to track progress and evaluate the program, routine review of data and taking corrective action to adapt program activities towards reaching the desired results, goals and impacts. The M&E Officer works to support collection of timely and accurate information to ensure data-driven decision-making to solve critical problems and create evidence for dissemination.
Key Task and responsibilities
• Monitor Monthly performance, evaluate progress and advise on corrective action to improve and ensure timely and accurate data and progress reporting at the regional levels
• Compile Monthly reports
• Conduct community data verifications
• Reports to the M&E Leads at the prime organizations/donors
• Partner with R/CHMTs in data verifications, DQA and Data Management
• Continuously reviews existing community monitoring tools and adapt them accordingly
• Any other relevant duties assigned by the supervisor
REPORTING:
• S/he will report to M&E Lead of Prime Organizations/donors on the following:
• Collected and consolidated data from different projects in collaboration with SBC regional officers- Data should be verified and validated before submission.
• Success stories and lessons learnt so that there is continuous information that feed into the projects' progress.
• Mentorship activities and dissemination of lessons learnt on project result areas (reference to the projects' MEL plans)
• Linking SBC data and Service data during the projects quarterly review sessions
• Ensure regular and sufficient communication to SBC regional officers on implementation of project strategies and cascade any learning that will enhance quarterly/annual report.
Qualifications Required:
• B.A/B. S/M. S/M. A in numerical/analytical subject (e.g., statistics, research design, applied social science, health informatics)
• Academic qualification relevant to TCDC area of operations (i.e., public health, community development, behavior change etc.)
• Demonstratable knowledge of public health issues in Tanzania
• Awareness and Knowledge of project focusing on addressing public health issues
• Demonstratable understanding of monitoring, evaluation and learning principles and practices, including the application of log frame approach
• Previous work/internship experience in public health related projects
• Experience in working with data including analysis, and drafting clear written reports/briefings
• Communicating technical information to non-technical 'lay' audiences
• Proven experience in training and capacity building in Monitoring and Evaluation practices
• Experience in managing individuals and support others in their professional abilities to interpret data and use it for proper reporting
Skills & abilities
• Strong communication skills (verbal and written)
• Strong partner relationship management
• Fluent in written and spoken English and Swahili
• Experience in using evidence for impact communication
• Methodological, through approach with attention to detail
• Good interpersonal skills and ability to work effectively as part of a team; responsive and informative in communication to both TCDC, Prime organizations/donors and SBC field staffs
Applying Instructions
All applications should be sent through email at jobs@tcdctz.org. The subject on your application should be the position you are applying for