Instrument Commissioning Lead
Location

Dar es Salaam, Tanzania, United Republic of

Date Posted

November 22, 2022

Category

Management



Job Type

Contract



Currency
TZS
Description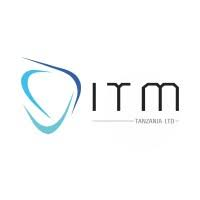 JOB DETAILS:
QUALIFICATION AND EXPERIENCE
• Education: Bachelor degree in engineering (or equivalent formal qualification) in a recognized Instrument and control discipline.
• Professional Experience: Minimum 10 – 20 years of experience in Oil & Gas industry with similar large-scale projects & environment.
• Experience within project: Must exhibit a strong track record of completion and success in delivery of commissioning and projects safely. High skills and competence in HV distribution systems. Ability to work in a multi-cultural business environment. Good interpersonal and communication skills. Strong leadership and communication skills.
• Language: Fluent in English (speaking and writing).

DUTIES AND RESPONSIBILITIES
• Implementation of the project safety management systems during the planning and execution of Pre- commissioning, Commissioning and startup project phases, adapting them to the specific needs and unique risks.
• Responsible for HSSE performance for all personnel and facilities under their control.
• Ensure compliance with engineering procedures, codes, standards & approved codes of practice.
• Review & approval of all Instrument engineering documents created by the contractor for commissioning.
• Provide input into project plans and schedules, achievement of agreed schedule.
• Develop Instrument I&C commissioning staff mobilisation plan.
• Promote safety and environmental awareness through inductions, training, inspection, and promotions.
• Assist in investigation all incidents/accidents and near misses and present reports accordingly.
• Monitor the contractor's Instrument equipment installation and pre-commissioning activities and ensure these are executed in accordance with the project HSE, technical specifications, quality standards and procedures defined in the contracts.
• Monitor material and equipment delivery and ensure storage, preservation and maintenance are performed and recorded, in line with vendor requirements.
• Review and comment on the contractor's documents on Instrument equipment including method statements, ITPs, work procedures and practices.
• Prepare relevant Instrumentation equipment/system commissioning/energisation and testing procedures.
• Responsible for the I&C commissioning team and to oversee training, competency, supervision, and de- mobilisation of personnel.
Applying Instructions
Please send your CV to recruitmenttanzania@itmafrica.com 
Email Subject: Instrument Commissioning Lead
Only shortlisted candidates will be contacted.