Description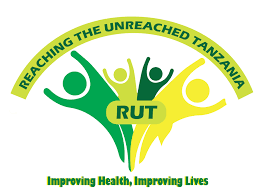 JOB DETAILS:
POSITION SUMMARY:
• The Accounts Assistant Volunteer opportunity will provide graduates with
• exposure to hands-on skills in the finance and accounting field.
• This position is necessary to ensure that
• the donor-funded projects can deliver the required level of reporting to donors, RUT management, and local government stakeholders.
• The volunteer – Account Assistant will work closely with the Senior Accountant to ensure there is accurate and timely grant reporting, Management Finance reporting, and audits and provide the required level of detail and rigorous financial and other analyses.
• Also, will ensure close coordination with other units to ensure the quality of budgetary information at the time of proposal development as well as monthly reviews as well as streamlining Program financial accountability requirements.
• The position requires a volunteer with a strong work commitment.
• Volunteer applicants should be ready to work with no payment (Unpaid position). Therefore, applicants living in the Dodoma city council are highly encouraged to apply.
Duties and Responsibilities
• Reconciling daily, monthly, and yearly transactions
• Monitoring day to day petty cash transactions in the office.
• Ensure that all budgets are utilized according to the approved project document
• Proper filling of finance documents and stample them accordingly and filling them in the cabinet.
• Assisting in the preparation of budgets
• Support the preparation of financial reports
• Supporting the preparation of books of accounts for external audits in time
• Calculate, prepare, and issue bills, invoices, and account statements according to established procedures
• Support on fixed assets documentation, inventory management, and reporting
• Undertake other duties as required by the line manager (supervisor)
Minimum Skills and Qualifications
• The ideal candidate is a recent graduate (within 24 months) of an undergraduate or graduate
program in finance, accounting, or related disciplines.
• Strong communication, prioritization, and organizational skills
• Computer proficiency in Microsoft Office is essential
• Ability to provide sound financial analysis and review financial data
• Strong presentation skills
• Ability to work as part of a high-performing and multi-disciplinary team, often operating under
tight deadlines and timetables
• Good written and verbal communication skills
Applying Instructions
If you believe you meet the criteria given above and are interested in the position, please submit your application letter and CV as a single document.
All applications should be directed to Email: recruitment@rut-tz.org 
(Only shortlisted candidates will be contacted).