Description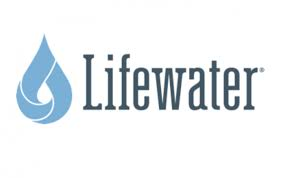 POSITION: Account Assistant
Reports to: Project Accountant
Duty Station: Shinyanga
JOB SUMMARY:
This position is necessary to ensure that the project can deliver the required level of reporting to country office, Lifewater headquarters and pertinent local government stakeholders. The Account Assistant will work closely with the Project Accountant to ensure there is accurate and timely grant reporting, Country Office Finance reporting, audits and any adhoc reporting requirements and provide the required level of detail and rigorous financial and other analyses. Also, will ensure close coordination with other units to ensure quality of budgetary information at the time of proposal development as well as monthly reviews as well as streamlining Program financial accountability requirements.
KEY AREAS OF ACCOUNTABILITY:
Process monthly Income Tax, Provident and Pension Contribution, Pay As You Earn (PAYE) and Insurance including office assets, and staff health insurance
Reconcile and maintain balance sheet accounts
Payment of monthly and quarterly WASH facilitator stipends.
Process vendor payments and reconcile vendor accounts in the system.
Preparing staff advances and reconciling staff accounts in the system.
Monitoring day to day petty cash transactions in the office.
Provide all relevant financial data on the program area to project management team on a monthly basis
Ensure that all budgets are utilized according to the approved project document
Work with Project Accountant to prepares books of accounts for external audit in time
Provides acknowledgment receipts for wires from LI HQ to project account
Support Project Accountant on fixed assets documentation, inventory management, and reporting
Provide weekly briefs to Project Accountant /Area Program Manager
Participate in Staff/Skype meetings
Carry out any other responsibilities assigned by Project Accountant
CONFIDENTIALITY:
The Assistant Accountant works closely with the Project Accountant to process staff salaries and benefits while maintaining confidentiality of staff information.
JOB REQUIREMENTS
QUALIFICATION:
Degree in any of the following fields: Business Studies, Accountancy, Business Administration or any other related field. Ability to use Ms. excel, and other accounting software packages such as QuickBooks will be an added advantage.
Ability to use the internet and e-mail
EXPEREINCE:
Minimum of 2 years' experience preferably in an NGO setting preferably in an International Christian organization is desired.
Knowledge of financial accounting and of report development
Excellent understanding of the reporting requirements of senior managers plus ability to convey financial concepts to non-financial staff
An understanding of organizational internal controls
Experience in managing Staff health insurance schemes, PAYE, NSSF, GPA, provident fund
Demonstrated experience managing master budgets with many different funding streams
PERSONAL ATTRIBUTES:
Must able to abide and live the Lifewater International values, able to cope with cross-cultural and denominational diversities
An energetic, flexible and proactive approach with the ability to work both independently and cooperatively within a team setting
Well organized and efficient in time management whenever there is task pressure
Strong team working skills and ability to develop and maintain effective working relations at all levels both within and outside the team
Ability to contribute towards resource stewardship
Excellent command of the English language
Punctual, honesty, dependable, servant leader, trust worthy, encourager, peace keeper, multi-tasking, and self-starter