Location

Dar es Salaam, Tanzania, United Republic of

Date Posted

September 29, 2021

Category

Management




NGO



Job Type

Full-time



Currency
TZS
Description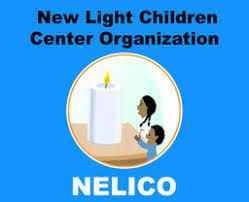 New Light Children Center.
NELICO is a nonprofit human development organization dedicated to improving lives in lasting ways by advancing integrated, locally driven solutions. Our staff includes experts in Health, Education, Nutrition, Environment, Economic Development, Civil Society, Gender, Youth, Research and Technology – creating a unique mix of capabilities to address today's interrelated development challenges.
NELICO is an equal opportunity and affirmative action employer whereby we do not engage in practices that discriminate against any person employed or seeking employment based on race, color, religion, sex, sexual orientation, gender identity national or ethnic origin, age, marital status, physical or mental disability, protected Veteran status, or any other characteristic protected under applicable law.
NELICO fosters the strength and health of its workforce through a competitive benefits package, professional development and policies and programs that support a healthy work/life balance. Join our global workforce to make a positive difference for others — and yourself
This job posting summarizes the main duties of the jobs. It neither prescribes nor restricts the exact tasks that may be assigned to carry out these duties. This document should not be construed in any way to represent a contract of employment. Management reserves the right to review and revise this document at any time.
ACHIEVE Project
Adolescents and Children HIV Incidence Reduction, Empowerment, and Virus Elimination (ACHIEVE) is a five-year global effort to reach and sustain HIV epidemic control among pregnant and breastfeeding women, adolescents, infants, and children. The project is funded by the U.S. Agency for International Development (USAID) and implemented by a Pact led consortium of top global HIV/AIDS partners, including Jhpiego, Palladium, No Means No Worldwide, and WI– HER. These core partners are supported by a network of global and local strategic resource partners. ACHIEVE focuses on priority PEPFAR countries across Africa and the Caribbean. The ACHIEVE consortium works with USAID Missions, national governments, and existing response partners to identify gaps in HIV prevention and treatment programming among target populations. Using best practices and expertise along with innovations, the project is addressing critical gaps to meet country-specific epidemic control goals.
ACHIEVE is a USAID's flagship initiative to address the needs of children, young people, and breast-feeding women affected by HIV. This includes supporting local organizations in serving these populations and ultimately building their capability to receive direct U.S. government funding for programs at scale. The project leverages the full strength of its consortia and related private and public sector stakeholders to support countries attain and sustain HIV epidemic control.
In Tanzania, starting in October 2021, ACHIEVE expects to receive funding from USAID to support the Government of Tanzania (Got) to achieve its aim of controlling the HIV epidemic,
with a particular focus on programs targeting orphans and vulnerable children (OVC) and adolescent girls and young women, through the DREAMS (Determined, Resilient, Empowered, AIDS-free, Mentored and Safe) program, in 54 councils across 15 regions in Tanzania. Additionally ACHIEVE Tanzania aim to strengthen local organizations and the national- and community- level social welfare systems, structures, and workforce to support and sustain OVC to access HIV-inclusive services that support their health and well-being.
ACHIEVE Tanzania program has three Strategic Objectives:
To strengthen the capacity of the national and community-level social welfare workforce, systems, and structures to ensure quality services for OVC, at-risk AGYW, and people living with HIV (PLHIV).
To build capacity of local organizations to manage and implement USAID/PEPFAR awards as prime implementing ACHIEVE Tanzania Project will support the transition of prime funding and implementation to capable local partners to meet the PEPFAR goal of 70% of funding to local partners.
To deliver high quality OVC services and DREAMS interventions for AGYW 9-14
Percentage of HIV-positive OVC (required) and caregivers (optional) on ART, active or graduated, who are served by an OVC comprehensive program who are virally suppressed (<1000 copies/ml) (OVC_VLS)
Percent of OVC households which sustain or increase their economic well-being, as measured by the Family and Child Asset Assessment
Number of female participants in WORTH Yetu groups designed to increase access
We have Vacancies for the following positions.
PROJECT MANAGER (1 Position)
Job Title: Project Manager
Reports to: Senior Project Manager,
Line Manage: ESLOs, CMOs, HHOs, MEOs, DREAMS Officer, Project Accountant.
Job Objective: To provide overall leadership and management of ACHIEVE Tanzania project implementation at council level and ensures efficient and effective linkages, collaboration, and networking with LGA authorities.
Locations: NELICO's office
Roles and Responsibilities:
Provide overall technical, operational, and administrative support to project staff and promotes an organizational culture where policies and values are observed.
Oversee project budget including tracking spending, disallowed cost, approve travel request, staffs' liquidation, reviews and approve all project
Project Manager is the main point-person with Pact Cluster Office for all ACHIEVE Tanzania project implementation by the
Project Manager is the project leader who is ultimately responsible and accountable for timely, quality project implementation across all councils where the NELICO is
Work in collaboration with DSWO, DMO, DACC, and CHACC at district level and Pact technical coordinators at cluster level to ensure high quality project activities
Ensure preparation and timely completion and submission both financial and narrative reports (monthly, quarterly, semiannual, and annual).
Work with Data and M&E Officers to ensure that appropriate data is obtained to produce high quality timely
In collaboration with organization management, mentors project staff (Case Management officer, Health and HIV Officer, Case Management Coordinator, DREAMS Officer ) as appropriate in project management, organizational development, and community development issues.
Supports performance of project staffs (Case Management officer, Health and HIV Officer, Case Management Coordinator, DREAMS Officer ) by proactively addressing
performance issues through regular, constructive, and honest feedback, and coaching and identifying necessary staff development needs for direct reports.
Ensure staff are supported to deliver quality results in all project implementation
Provides mentoring and guidance to the team members and models best practices; advises and trains other team members on, organization policies, procedures, tools, and methodologies, as
Represents ACHIEVE Tanzania Project in public events, stakeholders' meetings and coordinate with other donor funded programs at council
Performs other related tasks as needed
Preferred Qualifications and Experience
Bachelor's degree in Sociology, Project Management, Health Sciences, or Economic Development, Community Development, Business Administration with a focus on Health Sciences or relevant
At least 3 years' relevant
Previous experience managing
Experience in at least one of the following technical areas: Economic strengthening, Youth and Adolescent work, Case Management, Bi-Directional Reference, ECD, or Child
Fluency in English and
Understanding of OVC issues and child
Remarks
NELICO is committed to diversity and inclusion within its workforce, and encourages all candidates, irrespective of gender, nationality, religious and ethnic backgrounds, including persons living with disabilities, to apply to become a part of the organization.
NELICO has a zero-tolerance policy on conduct that is incompatible with the aims and objectives of the NELICO, including sexual exploitation and abuse, sexual harassment, abuse of authority and discrimination. NELICO also adheres to strict child safeguarding Policy. All selected candidates will be expected to adhere to these standards and principles and will therefore undergo rigorous reference and background checks. Background checks will include the verification of academic credential(s) and employment history. Selected candidates may be required to provide additional information to conduct a background check.
Only shortlisted candidates will be contacted and advance to the next stage of the selection process.