Description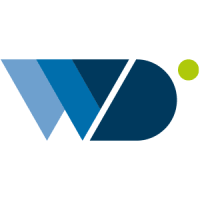 Description
Main Duties:
Monitors technical implementation of grants to ensure timely progress and according to submitted technical reports, proposed strategy, and work plans.
Supports the Finance HR and Admin. department at the head office in ensuring full compliance with policies & procedures, particularly around cash, advances, banking, and assets.
Supports in safeguarding of the assets of the organisation, including the maintenance of the Fixed Asset register.
As may be assigned, supports finance and admin. department in its function as procurement focal centre, to drive the implementation of procurement policies and plans, aimed at cost effective acquisition of high-quality materials, goods, consultancies, and non-consultancy services.
Preparing cash forecasts to identify monthly funding requirements to optimise resources and deliver value for money.
Contributing on operational and strategic issues as a member of the Finance and Admin Team.
Ensures compliance with all financial reporting and forecasting requirements of specific donors projects and the institution, and ensuring the smooth flow of funds from funding sources;
Ensures expenditure are incurred and reported in line with contractual agreements.
Ensures project financial reports are compiled, aligned with narrative reports and submitted in a timely manner to keep all stake holders informed.
Academic Qualifications
A minimum of a degree in a relevant field such as Accounts, business management, agriculture, development studies, etc.
Some understanding of and / or experience in budget management
Independent and able to work with minimal guidance and instruction.
Good communication and interpersonal skills
Good analytical and problem solving skills
Excellent Computer skills – Microsoft Office