Volunteer Finance Officer
Description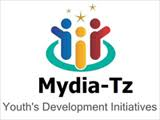 VOLUNTEER FINANCE OFFICER
Reports to: Executive Director
Location: Kasulu town, in Kigoma region. Some travel may be required.
Application Deadline: 20th September 2022
Type of Contract: Volunteer
Starting Date: As soon as possible; recruitment will be done on rolling bases.
Salary: No Salary, just some little communication allowance.
Who are we?
Mydia-tz is a non-for profit, Non-Governmental Organization aiming at providing opportunities that empowers young people to create positive change through Education, Livelihoods and Health in Tanzania.  Our main goal is enhancing and promoting good living standards to youth in Tanzania.
Our Mission: Bringing together initiatives to enhance youth through promotion of education, health (WASH, SRHRs) and livelihoods for sustainable development, and ensure that the voices of young people are heard across decision-making platforms.
Our Volunteering Opportunities
Mydia-tz capitalizes on the role of human capital in attaining its goals, same as every nation does in order to attain real development. At Mydia-tz, every effort contributed by every person is heart fully appreciated. We are now inviting applications for volunteer Finance officer role from qualified and experienced young graduates to work for Mydia-tz. Preferred qualifications are in the field of Finance, Accounting, B-Com and related fields.
Duties and Responsibilities
Keeping accurate records for all daily transactions
Preparing balance sheets
Record accounts payable and accounts receivable
Assist with budget preparation
Managing records, invoices and receipts
Reconciling bank statements daily, monthly and yearly transactions
Prepare monthly, quarterly and annual financial reports
Review and implement financial policies
Participate in financial audits
Qualifications and Competencies/Attributes
The volunteer is expected to have, but not limited to the following qualities;
Good communication skills (verbal & written), time manager and excellent attention to details.
Computer literacy, expert on Ms. applications especially word and Excel
Excellent interpersonal skills, proven team building, organizational and communication skills (written and oral).
Innovative, flexible, disciplined, goal-oriented and willing to learn.
Ability to learn quickly, deliver results, meet deadlines, and manage time effectively under pressure, well-organized.
Required Experience Education:
Education:
University Degree in Finance or Accounting or related field.
Experience:
Experience with different accounting software.
Proven track-record of financial management for non-for profit organizations.
At least one-year previous volunteer experience within a similar position, preferably working with NGOs.
Experience of grant and contract management desirable
Office Offer:
This is a volunteer role. The office will only offer: –
Office space with basic furniture to work on.
Activity-specific materials and stationeries.
Communication support for liaison with other stakeholders.
Platform for learning (including employment network support and coaching for interviewing)
Note: Mydia-tz is a small organization and works with different stakeholders on voluntary bases. While we value our tireless efforts provided by our volunteers, Mydia-tz is un-able to pay for salaries nor allowances due to budgetary constraints, unless for a staff working specifically on a funded project.
Our preferences:
Preference will be given to applicants who are residents of Kasulu town in Kigoma region – Tanzania, or those who can accommodate and sustain life themselves in Kasulu town.
Qualified women and people with disabilities are encouraged to apply.
Applying Instructions
All applications should be addressed to:Executive Director,
MANLUKU YOUTH DEVELOPMEMNT INTIATIVES – TANZANIA (Mydia-tz)
Kasulu town, kwa shayo street,
P O. Box 416,
Kasulu, Kigoma – Tanzania
Email: info@mydia-tz.or.tz