Senior Assessment and Evaluation Specialist
Location

Dar es Salaam, Tanzania, United Republic of

Date Posted

August 5, 2022

Category

Management



Job Type

Full-time



Currency
TZS
Description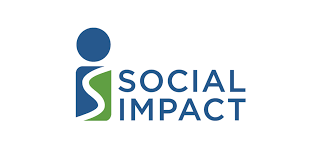 JOB DETAILS:
SI is seeking a Senior Assessment and Evaluation Specialist to lead the related component on designing evaluation/assessment scopes of work, managing evaluations, studies, and assessments, as well as data collection and analysis of performance information. The position is a full-time position for the duration of the four-year project, and will be based in Tanzania, contingent upon contract award.
Responsibilities:
• Serve as the lead on all assessment, evaluation (performance and impact), and analysis activities throughout the life of the activity, including scope of work development, evaluation management, data collection support, design of methodologies and protocols, data analysis and reporting writing support.
• Oversee the collection and analysis of performance information, and will plan and manage evaluations, studies, and assessments.
• Participate on evaluation teams, design evaluations and assessments.
• Conduct activities to build Mission and IP capacity in evaluation methodology.
• Guide efforts to improve USAID/Tanzania's evaluations and evaluative processes, including applying lessons learned to adapt development programming.
• Assist Mission Management in using information for decision-making and resource allocation.
Qualifications:
• Minimum of a Master's degree in a field such as international development, statistics, economics or another relevant field.
• A minimum of eight years of progressively professional experience in conducting evaluations, assessments, and studies within complex international development contexts.
• Familiarity and/or experience on USAID Mission MEL Support contracts.
• Knowledge and experience in performance and impact evaluation designs, methodologies, and practical applications, including baseline data collection methodologies.
• Excellent qualitative and quantitative data analysis skills, including command in a qualitative data software program (Dedoose, NVivo, AtlasTi, etc.), and command of sampling methodologies, statistics, and software such as SPSS, STATA, R.
• Experience leading training and building capacity in evaluation.
• Familiarity with USAID's objectives, approaches, and operations, particularly as they relate to evaluations, is a plus.
• Fluency in written and spoken English.
• Previous experience supporting USAID-funded contracts in a similar capacity preferred.
• A commitment to valuing diversity and contributing to an inclusive work and learning environment.