Production Calendar Planner
Location

Dar es Salaam, Tanzania, United Republic of

Date Posted

March 16, 2023

Category

Management



Job Type

Contract



Currency
TZS
Description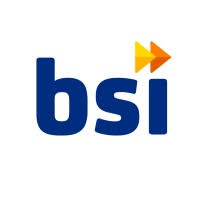 JOB DETAILS:
PRIMARY PURPOSE:
Under limited direction, in coordination with national office oversight, this position is tasked with ensuring adherence to a standardized approach to calendar planning and management. Applies associated processes to yield the most cost-effective production to support goal attainment. Responsible to execute proposed opportunities to increase collections and improve productivity while driving a reduction in productivity and the cost per unit collected.

DUTIES AND RESPONSIBILITIES:
• Performs all assigned duties in compliance with internal SOPs and external regulations. Brings compliance issues to the attention of management.
• Assures quality customer service to all customers.
• Maintains good attendance and punctuality per the absence policy.
• Strategically oversees/audits production calendar input to ensure standardized business rules and configuration standards are met.
• Utilizing business intelligence, ensures calendar resource constraints are clearly defined and updated for staffing resources including adjustments and considerations for collections staff turnover, call-out rates, leave of absence statistics, training timelines and new hire availability.
• Manages cost per unit collected benchmarks and provides recommendations for process improvement.
• Performs drive management analysis to balance goal attainment with cost-efficiency by reviewing drive productivity and resource utilization.
• Identifies and brings to functional team opportunities to reduce non-productive windshield time and other non-productive time for blood drives.
• Reviews and analyzes productivity metrics to ensure cost-based production decisions are utilized regarding drive additions to produce efficient cost per unit collection.
• Coordinates communication with donor recruitment team leaders to ensure calendar planning guidelines are met, key performance metrics such as DaSH rate are within range, and drives status timelines and resource allocation.
• Identifies and communicates strategies to audit blood drive planning and execution.
• Working in tandem with donor recruitment, oversees processes for standard production goal entry to ensure alignment with budgeted product goals.
• Performs all other duties, at the discretion of management, as assigned.

REQUIREMENTS:
Knowledge/Education
• Bachelor's degree or equivalent combination of education and experience required.
• Knowledge of customer relationship management systems preferred.
• Knowledge of applicable business applications preferred.
• Licenses/Certifications
Experience
• Three years of related experience required.
Skills/Abilities
• Must possess the skills and abilities to successfully perform all assigned duties and responsibilities.
• Must be able to maintain confidentiality.
• Excellent planning, organizational, problem solving and prioritizing skills.
• Ability to plan and organize a diversified and heavy workload.
• Ability to work independently and in a team environment.
• Ability or work effectively with all levels of staff and management.
• Proficient computer skills.
Applying Instructions
To apply please email your CV / resume to schung@vitalant.org