Description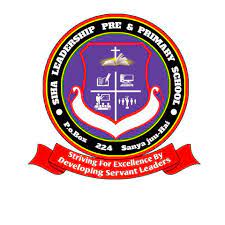 Description
Specific Duties and Responsibilities:
• Always thrive to prepare all pupils to achieve grade "A" at all times in both internal and external assessments.
• Plan lessons in line with National Curriculum syllabus documents and in accordance with the school policy.
• Develop schemes of work (in collaboration with the HoD and other members of the department).
• Be ready to be observed by the Head of Department, Academic Master, Head Master and other school leaders and to receive observation feedback.
• Prepare suitable and appropriate cover lessons which can be used when absent and monitor their use.
Observe other teachers in the classroom and be ready to learn from them new techniques to improve your ability
Academic Qualification and Experience;
The ideal incumbent for this position should have the following qualifications and experience:
 Should be a born again Christian with high moral and integrity.
 Should be able to write, read and speak English fluently.
 Holders of Diploma in education or equivalent level from a recognized institution.
 Not less than one (1) years' work experience in English medium or private school teaching the nursery school level.;
 Should be passionate to the children.
 Should be able to work as the team
 Shall never be sentenced to jail or convicted with any crime; and
 Should be able to use computer PROGRAM mostly "Microsoft office (Word, Excel, Power point and Internet.
Applying Instructions
KITUO CHA KAZI
Kituo cha kazi kitakuwa katika Shirika PUNCHWM, lililopo eneo la Karansi, sanya juu -
Wilaya ya Siha.
Namna ya kutuma maombi, Mwombaji mwenye sifa atume maombi yake kabla ya tarehe
22/10/2021, saa kumi jioni (10:00 JIONI) kwenye anuani zilizoko hapo chini
akiambatanisha barua ya maombi, 'CV", vivuli vya vyeti, cheti cha kuzaliwa na barua ya
utambulisho toka kwa Mchungaji wa kanisa unaloabudu.
Kumbuka kuweka majina yako matatu.
TUMA MAOMBI YAKO KWA ANUANI IFUATAYO;-
MKURENZI PUNCHWMI,
BOX 224
SIHA.