Description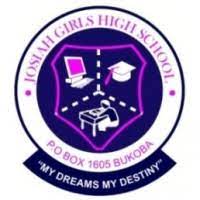 JOB DETAILS:
About Schools:
The school was established in 2011, Bukoba, Kagera. It is a boarding school and is for girls only. It has distinctions in science, art and commerce. It currently has more than 400 students, from form one to form six. It has thirty-seven professional staff and operators (37).
Roles / Responsibilities of the Headmaster The head teacher will be required to be:
1. The Principal Head of All Affairs, Administration, Professionalism and Technical;
2. Treasurer: Budget, Expenditure and Revenue;
3. Managing overall discipline: Students, Teachers, and administrators
4. Reviewing all Tax Payment activities and Annual Report of Revenue and Expenditure;
5. Teach his subjects based on schedule, time and space;
Applicant's Profile: The applicant must be a Woman and have:
• Undergraduate degree in any field
• Age less than forty-five (45)
• Adequate experience in running a high school
• Ability to commit and manage school operations
How to submit an application Each applicant for this job should submit a letter if it is accompanied by:
• Personal profile (CV) showing the names of the three sponsors and their contact
• Birth certificate and shadows of Education certificates
Applying Instructions
All applications should be sent via email: anneyyamungua@gmail.com.