Fleet Workshop Operations Manager
Description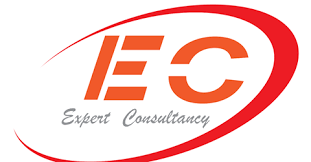 Description
Fleet Workshop Operations Manager Job Vacancy in Arusha
On behalf of our client in Hospitality industry we are in need of qualified individuals interested to fill the above position in Arusha.
The Fleet Services team based in Arusha outskirt with few members based in Karatu has an exciting opportunity to lead and oversee our in-house fleet with 60 vehicles (TDI, Land Cruiser and Man) and managing workshop maintenance role.
The Role
Selected candidate will be responsible for the management of an operational workshop team that maintains, repairs and services a diverse council fleet of 60 vehicles and over 4 fleets in our client lodges/Camp; as well as a back office team that includes technical support and administrative posts.
Working collaboratively and building relationships with drivers will be an important part of the role.
Responsibilities
 Track and monitor routes of vehicles on the company internal tracking Programme.
 Ensure that the refuel processes and procedures are completed correctly for the designated vehicle fleet.
 Monitor driver adherence to the speeding, idling and stopping procedures of the company
 Ensure that vehicle checks are being done via the Control Sheets by the Fleet manager
 Ensure effective and efficient communication to Fleet manager by issuing special instructions, liaising between drivers, operations managers and the Fleet Department, dealing with workshops and repair partners (services and breakdowns), responding to fleet alarms, handing over to the next shift, and escalating problems to the relevant manager.
 Make sure fleet manager/Supervisor complete incident or accident documentation as and when required.
 Escalate and follow up on any defects, services and/or incidents identified on the vehicles
 Process Flow of Vehicle and allocate resources (inspections, wash bay, operations etc)
 Deal with Insurance issues
 Check on licenses and services
 Confirm security checks on all vehicles
 Generate consolidated relevant reports on weekly basis (including speeding report, refueling report etc).
 Comply with the Occupational Health and Safety act at all times.
 Develop "Standard Operating Practices" for all areas of your responsibilities.
 Increase management's effectiveness by:
o Put in place excellent recruiting, selecting, orienting, training, coaching, counselling and managers development plan
o Manager excellent mechanism of communicating values, strategies, and objectives
o Ensure workshop staff accountabilities
o Organize well-structured planning, monitoring, and appraising job results
o Developing incentives plan that can work out efficiently
o Developing a climate for offering information and opinions
o Providing on job training and development opportunities.
 Accomplish subsidiary objectives by:
o Establishing plans, budgets, and results measurements;
o Allocating resources; reviewing progress;
o Continuous performance evaluation
 Coordinate efforts by:
o Establishing procurement, production, marketing, and technical services policies and practices;
o Coordinating actions with corporate staff.
o Ensuring flow of operations between and within branches
 Build company image by:
o Collaborating with Drivers, government, community organizations, and employees;
Enforcing ethical operational practices.
Requirements for the Workshop Manager
 Degree/Advanced Diploma/Diploma in Automotive Engineering
 Must have at least 10 years working experience as workshop director/general manager or coordinator position in the large automotive workshop in one of the East African country.
 Qualified personal should possess good knowledge of Tanzania national parks and safari operational environment in general.
Other Skills and Competences
 Must have an eye for details
 Must possess highest level of leadership and decision making
 Excellent interpersonal skills
 Excellent communication skills
 Good analytical skills