Location

Dar es Salaam, Tanzania, United Republic of

Date Posted

October 27, 2021

Category

Management



Job Type

Full-time



Currency
TZS
Description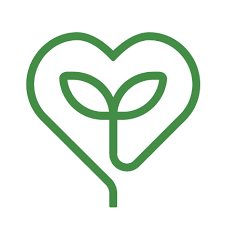 Overview: Field Officer TZ
As our Field Officer, you will report to the Operations Coordinator in Tanzania  and work closely with a team of other Field Officers and Sourcing Officers to widen access to agriculture and global markets for smallholders, women and youth. You will mobilize farmers to purchase Agricycle's processing equipment, train them to meet Agricycle's food safety and quality standards and coordinate buying their products. You will act as the main link between rural communities and Agricycle in assigned regions within Tanzania  and coordinate with relevant stakeholders like local governments, nonprofits and development agencies.
Responsibilities:
Mobilize smallholder farmers to join Agricycle's network in order to become certified producers.
Facilitate Agricycle's members to procure necessary equipment, such as dehydrators, for production.
Teach Agricycle's members Good Agricultural Practices and monitor their compliance.
Train Agricycle's members to meet food safety and quality standards and monitor their compliance.
Negotiate with Agricycle's producers to procure multiple products as guided from time to time.
Ensure Agricycle's producers follow requirements for quality products and production goals.
Communicate production and activities to other team members and update the digital database.
Collect impact, production and demographic data of Agricycle's members and producers in TZ
Assist team members with planning, implementation and monitoring of projects in assigned regions.
Link Agricycle to and meet with relevant partners who can support our sourcing and impact goals.
Any other reasonable responsibility given by supervising team members.
Ideal candidates are:
Highly creative with a hunger for innovation and are natural born problem solvers.
Motivated by a passion to make the world a better place and love to take on challenges.
Servant leaders who help to build the team and take on whatever role is necessary.
Eager to learn and thrive in the fast-paced "fail fast, fail often" startup culture we embody.
Collaborative in a highly diverse and global team and can work independently when remote.
Critical and strategic thinkers with strong decision-making skills.
Empathetic and patient, knowing no task is below them.
Strong team players, knowing teamwork is necessary and that each role supports the other
Requirements:
Minimum of 2 year of previous employment (not necessarily continuous) in field settings.
University degree in Community Development, Business Administration, Agribusiness or other related fields.
Excellent relationship building and English communication skills (written, oral and digital).
Demonstrated compassion and empathy, strong work ethic and unimpeachable integrity.
Readiness and ability to regularly perform under pressure and within short timeframes.
Desire to be proactive and support other team members by reducing their workload.
Excellent working knowledge of computer applications and familiarity with cloud-based software
Willing to work anywhere in Tanzania